Activities Near Tinley Park to Beat the Winter Blues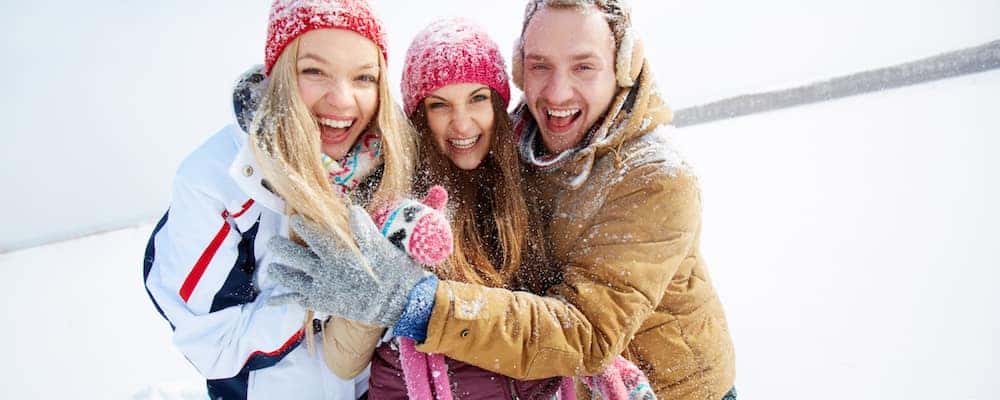 Most of this season's holiday events near Tinley Park have come and gone, and for many, that means it's time to settle into hibernation mode. There's nothing wrong with staying inside, curling up with a good book, and waiting for spring to come your way, but of course, that's hardly the only way to spend the last few months of winter! Thanks to our vibrant local community, there are plenty of activities near Tinley Park to beat the winter blues.
Go to the Tinley Park Golf Expo
A Golf Expo may not be the first thing you think of when "winter" comes to mind, but it's a seasonal tradition here in Tinley Park. When you visit, you'll have the chance to take golf lessons with professionals, participate in long-drive and putting contests, and explore displays that show off the latest from your favorite equipment manufacturers. The Tinley Park Golf Expo runs from the 6th to the 8th of February and will take place at the Tinley Park Convention Center, 18451 Convention Center Drive. Tickets are $5 for the 6th or $10 each for the 7th and the 8th.
Stop by the Annual Chilly Willie Chili Challenge
This annual chili cook-off has been celebrated in nearby Orland Park for more than 20 years, and we're of the opinion that it's absolutely worth the trip. People from all over the country visit us to compete and take part in this widely recognized and respected competition. In 2015, the first-place winner at this event went on to win 4th place overall at the World Championship Chili Cook-off, and we can't wait to see who shows up this year. Contact the city of Orland Park at (708) 403-6100 for more information.
If you miss this one, don't fret. There will be another Chili cook-off in Palos Park at 8901 W. 123rd St. on February 7th.
Visit a Local Brewery
Local and craft breweries are popping up in towns all across the United States, and our own Tinley Park is no exception. When the icy weather sets in, there's nothing like a cold beer to remind you that you're tough enough to handle it, and a special brewery tour is a great reason to get some friends together! We've already compiled a list of our favorite local breweries, so you won't even have much research to do!
Invite Guests from Out of Town
When all else fails, there's nothing like a visit from friends and family to shake things up and bring in new energy. With new people around, you may find you have a lot more time to go out for breakfast or sit down for a fancy dinner at the Primal Cut Steakhouse, located right here in Tinley Park. If you can't put them up yourself, it's not hard to find a local hotel worth recommending.
Break Your Routine with Bettenhausen CDJR in Tinley Park!
You can always count on Bettenhausen CDJR to point you towards exciting adventures and outings in the Tinley Park area. If you'd like to get the word out about an exciting winter event or activity, don't hesitate to let our team know. Contact us today!
More Local Events Near Tinley Park