Top 5 Breweries to Try Near Tinley Park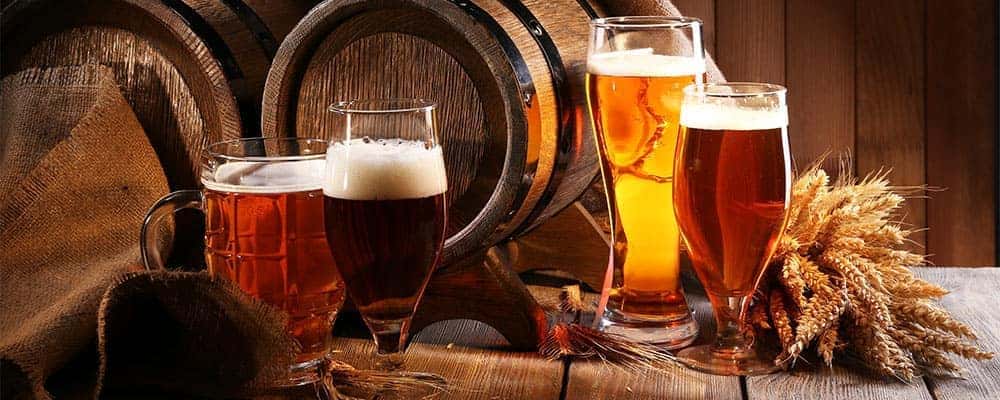 You're in luck if you find yourself craving a cold beer in the greater Chicago area. Tinley Park is home to some of the area's best breweries. While there are many options to choose from, we recommend these five:
Hailstorm Brewing Company: Known for its bold beers, this spot has a constant rotation of strong stouts and iconic IPAs with flavors chosen to stand out.There's guaranteed good snacks with food trucks waiting outside too!
350 Brewing Company: Derived from the brains of "college punks", this funky brewery is home to beers on tap with names like "I Hate Mondays" for a sentiment everyone can relate to. Grab a great bite and enjoy a comedy special too!
Soundgrowler Brewing: Heavy beers with a heavy metal influence abound at this local spot which is a great place to savor an eclectic taco, well-crafted beers, and a wide selection of whiskey and bourbons.
The Open Bottle: Praised near and far for the beers brewed in-house, you can try a few at the taproom and bring home a six-pack of your favorite one with beer-to-go available in this brewery's shop.
Banging Gavel Brews: Their motto is "You be the judge!", and we can bet you're going to enjoy one of the many micro-brewed beers available at this local hotspot. Small batches right in the master brewer's home.
Contact Us Apply For Financing
Have Fun, Be Responsible
Whether it's winter or summer, there's nothing like a brewery tour to break your routine. We hope you have a good time at one of our recommended breweries, but more importantly, we want you to make it home safe. Have a designated driver with you, bring cash for a cab, or have a rideshare app like Uber or Lyft installed on your phone — and make sure your friends get home safe, too. While you're still here, you can find additional local content, including the best off-road trails near Tinley Park!