What are Experts Saying About the 2018 Fiat 500X?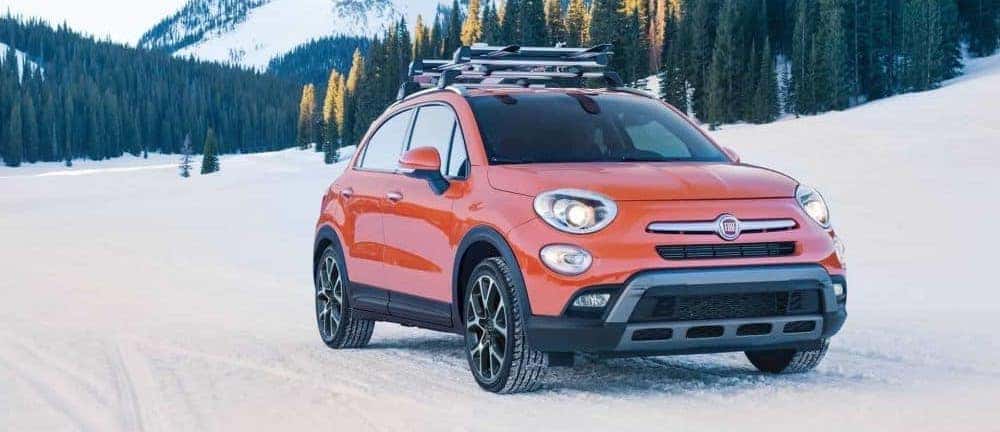 Looking for a fun and cool vehicle to drive in Orland Park? The 2018 Fiat 500X delivers a unique vehicle experience with plenty of pep and unforgettable style. See what reviewers are saying about the latest Italian import from Fiat.
Kelley Blue Book
Kelley Blue Book says, "If you love the individuality and colorful expression of small European cars, but need something that can handle snow and ice, delivers good fuel economy and doesn't cost an arm and a leg, the 2018 Fiat 500X could be the little Italian for you."
Cars.com
Cars.com lists out the positive features of the Fiat 500x to include:
Superb Handling
Stylish Interior
High-quality cabin materials
Responsive sport mode
Roomy front seating
Top Gear
TopGear.com praises the 500X with, "What with all the hoo-ha about the 500 city car's cute looks and lusty TwinAir engine, one plus-point that's often overlooked is how nicely put together its cheery interior is."
Motor Trend
Motortrend.com states, "The car is also one of the better handling subcompact crossovers available especially in higher trim levels," and, "To improve its versatility, the 500X also features a front passenger seat that flips forward to accommodate long items such as surfboards, and a removable false floor in the cargo area to reveal more storage space."
Auto Trader
"If you're looking for a small SUV that's more about style and character, the 2018 FIAT 500X has to be on your radar. Nothing else in the segment comes close to offering the sort of distinct colors, fashionable interior trappings and overall stylish design as FIAT's subcompact SUV. Plus, it gains a wealth of welcome features for 2018 without a price bump. A backup camera and Bluetooth are now standard, while not only is a touchscreen now included on every trim level, but it's now a bit larger at seven inches and gains standard Apple CarPlay and Android."
Experience This Stylish Italian at Bettenhausen CDJR
Upgrade your daily drive with this fun and functional 500X which is sure to stand out in the streets of Mokena. Contact us to learn more at Bettenhausen CDJR, and explore more of the history on where FIAT is made.
Learn More About Great FIAT Features