Fiat 500 Accessories: Build Your Ideal Italian City Car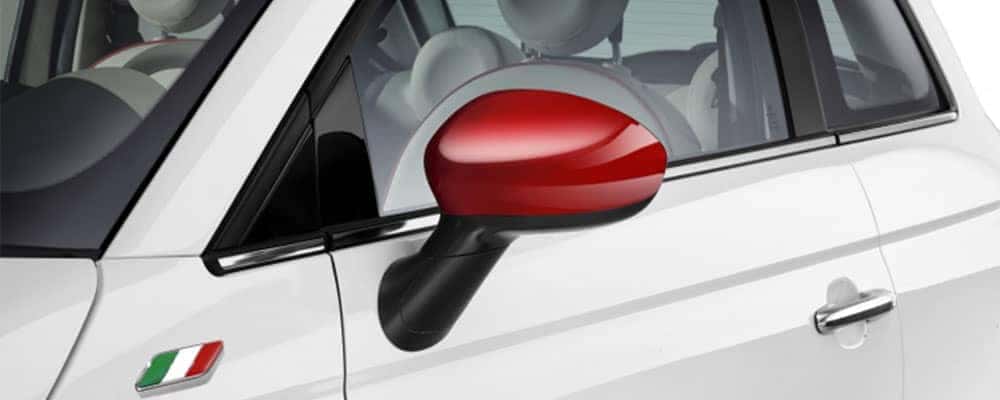 You've finally done it, you bought the stylish Fiat 500 you've been dreaming of, and now you're ready to light up the streets of Chicago with its beauty. Before you hit the road, however, you're going to need a few accessories to make that sweet Italian ride truly your own.
Interior Fiat 500 Accessories
When decking out your Fiat 500's interior, you can choose everything from the practical to the fun and even some exceptionally cool tech. Our favorite interior accessories include:
LED Accessory Lights
Trunk Organizer
Custom Floor Mats
Custom Gearshifts
Clothes Hook
Seat Protectors
Scuff Plate Protection
Of course, Fiat also offers access to a multimedia adapter for vehicles not equipped with Blue&Me technology, so you can access the Fiat's innovative infotainment technology for hands-free calling, directions to that new Naperville hotspot, and more.
Exterior Fiat 500 Accessories
Fiat offers gear to dress up your car's exterior as well with options that include:
Badges And Graphics
Roof Wraps
Mirror Covers
Side Skirts
Bumper Spoiler
Mud Flaps
Fiat 500 Roof Racks
To learn more, or to customize your Fiat 500, get in touch with the automotive experts at Bettenhausen CDJR in Tinley Park and let us help you put your own signature on a Fiat.
What We Love About FIAT Models: