Best Car Vacuum: Pacifica vs. Odyssey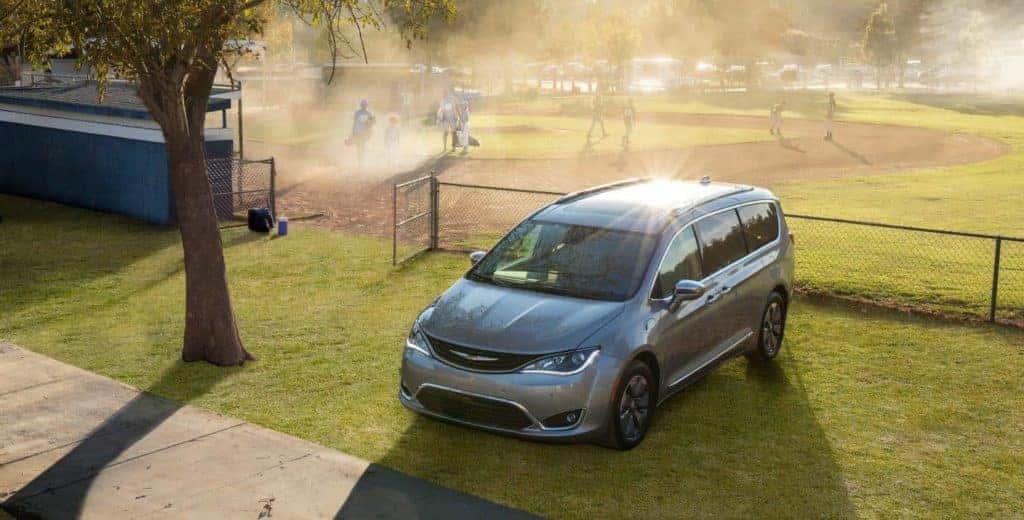 ---
---
If you have children, and a minivan, you know how messy things can get, and modern vehicles can help, but which one has the best car vacuum? Currently, there are two contenders: the Chrysler Pacifica and the Honda Odyssey. You can guess where our loyalties lie, but we think that when you see the differences, you'll understand why we prefer the Chrysler Stow 'n Vac to the Odyssey's HondaVac
Say Goodbye to the Portable Car Vacuum
It's only a matter of time before a parent starts searching for a portable, battery-powered car vacuum — if you haven't reached that point, then you may not know just how incredible an invention the Stow 'n Vac is. The Pacifica's integrated vacuum is always there, waiting to be used — a handheld vac's batteries will let you down at the worst possible time.
Which is the Better Car Vacuum Cleaner?
Honda's vacuum is handy, but the RIGID unit on the Pacifica is the strongest in its class. The HondaVac might pick up some crumbled cereal or other light spills, but if the kids are tracking in dust from the baseball diamond, you want the power to bring your minivan back to its pristine look and feel.
See a Pacifica Today
Easy cleanup is only the beginning. Contact us to see all that the Pacifica has to offer; we can even test out the Stow 'n Vac. For more, you can get an in-depth tour of the Chrysler Pacifica's interior and towing capabilities with us! We'll show you everything that you can expect from each of the Chrysler Pacifica configurations. And if you want additional help keeping your car interior clean, learn how to clean car seats with the team at Bettenhausen CDJR.