Jeep Wrangler Accessories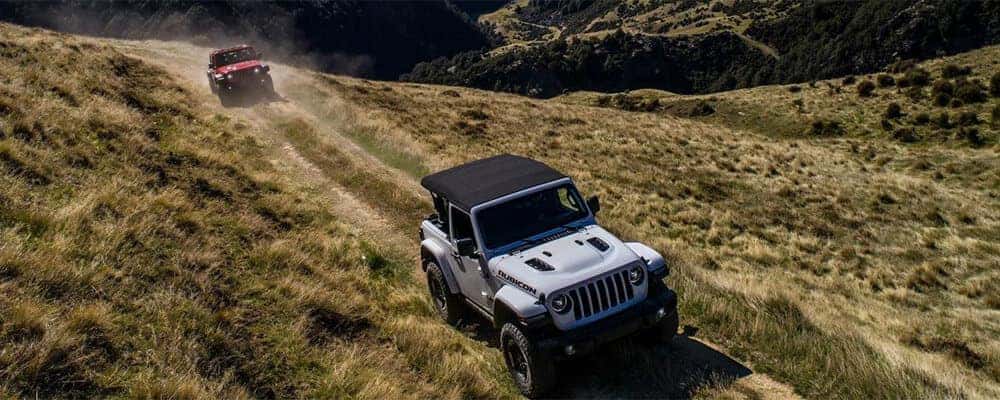 One thing Jeep owners love the most about the 2018 Jeep Wrangler is how customizable it is. Whether you are looking to protect your Wrangler from Orland Park winters with the slush mats, or getting it outfitted with a lift kit, Bettenhausen CDJR Parts Department has what you need when it comes to high-quality Jeep accessories. If you'll be hitting the trails, you'll also want to prepare an off-road safety kit.
Lift Kits
Developed by Jeep engineers and off-road enthusiasts, lift kits provide increased ground clearance, increased articulation, and increased tire-to-ground contact for the four-door Jeep Wrangler.
Rack and Carrier Adapters
Handle those special circumstances with Adapter Kits for Mopar® carrier, which ease integration with Production racks to manage bikes without horizontal crossbars. Swing Gate Hinge Reinforcement also allows for the mounting of tires over 35 inches on the Swing Gate.
Driving Light Bracket Kit
Move your driving lamps to the top of the Compass or the front bumper of the Patriot with bracket kit. The A-Pillar Mounting Bracket also allows for the mounting of a snorkel to the body.
All-Weather Floor Mats
With high wall, bucket-style design and deep ribs, these All-Weather Floor Mats (also known as Slush Mats) will trap any mud, water, or snow that come their way. These Mopar® mats are molded in color and made to fit the four door Jeep Wrangler, even the front drain holes.
Door Sill Guards
Available in brushed stainless steel, the Door Sill Guards protect the door's interior from scratches. Depending on your model, this kit comes with two or four doors and illuminated or non-illuminated logo.
Body Mount
Mirror Relocation Brackets, constructed of black-powder steel for durability, allow you to move factory mirrors off the doors and on to the body of the vehicle. If you have power mirrors this will cause them to lose the power adjustment ability.
Tail Guards
Available in Black Aluminum, Silver Aluminum, or ABS Plastic in chrome or black finishes, these guards protect your lights in rugged style.
Cab Cover
The high quality weather-resistant nylon cap comes in black and silver will fit snugly over the Jeep Wrangler soft or hard top. The reflective Silver cap is perfect for sunny climates as it reduces interior temperatures and fading. The cover can also fit the frame when the top is off to keep the interior clean.
Tubular Side Step
Combining style and function these Side Steps are Black Aluminum and offer molded steps for traction.
Tow Strap Kit
Including a tow strap and a pair of gloves this kit attaches to the Jeep Cargo Management System.
LED Headlamp Kit
Wrangler driver's gain greater visibility and cut down on glare from other cars with the installation of these LED Headlamps which blend in seamlessly with the rest of your Jeep.
Upgrade Your Jeep at Bettenhausen CDJR
Explore all the accessories available for the Wrangler at Bettenhausen CDJR. We have a parts department ready to help you find what you are looking for. Or–if you already know what you are looking for–you can place your order online!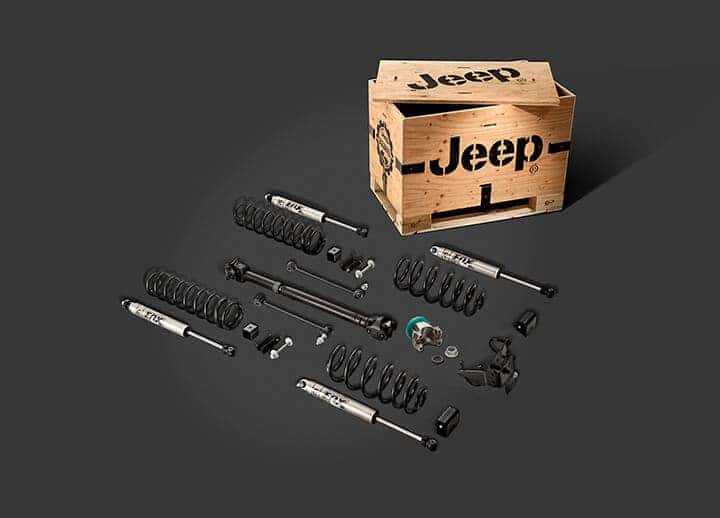 Latest News from Bettenhausen CDJR
The 2021 Dodge Charger is sure to turn heads when you're driving around Orland Park. That's because it provides sharp body lines and an aggressive stance that catches everyone's eyes. The Dodge Charger paint colors are some of the most stunning colors available on a modern vehicle. Even better, the inside of the Charger adds the…

Did you know that the Dodge Challenger SRT Hellcat can go from 0-60 miles per hour in under 4 seconds? The SRT Hellcat is just one of ten powerful 2021 Dodge Challenger Configurations. Furthermore, any one of the new Dodge Challenger trims would look great in your Orland Park driveway. Which of the Dodge Challenger trim levels…

The 2021 Dodge Charger is sure to turn heads when you're driving around Orland Park. That's because it provides sharp body lines and an aggressive stance that catches everyone's eyes.