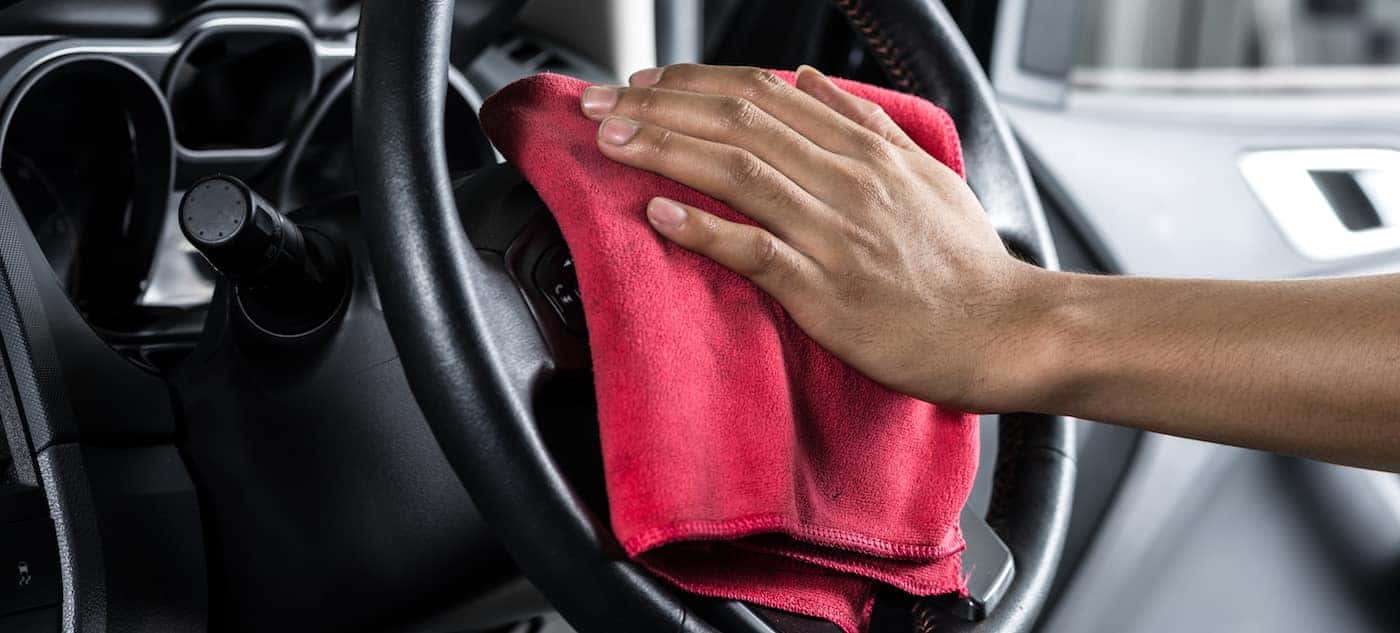 Keep your family safe from infectious diseases by ensuring that your car is properly sanitized every time you go out. Take precautions by wearing gloves and a mask in public to minimize the number of germs and bacteria that you bring into your car. Using the proper disinfectant products is important to ensure that your car is thoroughly sanitized without damaging the finish of your car or your interior. Bring disinfectant products on your next trip to New Lenox to ensure you don't bring any germs into your home. Read on for more information on how to sanitize your car or contact us with further questions on COVID-19.
---
---
How To Keep Your Family Safe Against Infectious Diseases
Protect your family against Coronavirus on your next trip to Tinley Park by following the safety recommendations of healthcare officials and sanitizing your car thoroughly each time you go out. The first step to how to sanitize your car is personal hygiene. Disinfecting your hands often and minimizing the number of surfaces you touch will lower the risk of infection and spreading the disease to your family. Follow the steps below and keep your family safe during the lockdown and beyond:
Wear face masks and bring multiple pairs of disposable gloves every time you leave the house.
Wash your hands thoroughly the moment you enter your house after being out.
Bring a travel bottle of hand sanitizer wherever you go.
Protip: Leave your large pump bottle of hand sanitizer at home as leaving a pump bottle of hand sanitizer in a hot car will cause it to explode.
How to Sanitize Your Car With Proper Car Disinfectant Products
If you're concerned about damaging your interior with harsh chemicals or want professional advice on how to sanitize your car, our service specialists can help. You can use household cleaning supplies like soap and water, bleach, or hydrogen peroxide, but if you decide to go with these cleaning products, make sure to rub gently as they can damage vinyl, plastic, and leather materials. Using disinfectant wipes is a good option as it kills germs and doesn't harm your interior surfaces. Sanitize your vehicle each time you go out to ensure that you're not bringing harmful germs home with you.
How To Sanitize Your Car For A Deep Clean
Orland Park drivers should disinfect all the surfaces of their car every time they leave the house. Disinfecting the surfaces you touch in your car will help stop the spread of coronavirus into your home. See below for the surfaces you should target when you disinfect your car:
Door handles
Display screens
Steering wheel
Control buttons for navigation, air conditioning, etc.
Paddle shift levers
Gear selector lever
Turn indicator stalks
Console armrests
Cupholders
Cubbyholes
Air conditioner vents
Get More Chrysler, Dodge, Jeep, Ram Sanitation Tips at Bettenhausen CDJR
Simply sanitizing your Chrysler, Dodge, Jeep, Ram can help stop the spread of Coronavirus. Use disinfectant wipes to safely clean your vehicle without damaging any surfaces. For more information on sanitizing your car or any other maintenance questions, you can contact our service department, and we will be happy to assist you. Not using your car as often as you were before? Learn how to keep your unused car healthy with our at-home maintenance tips.